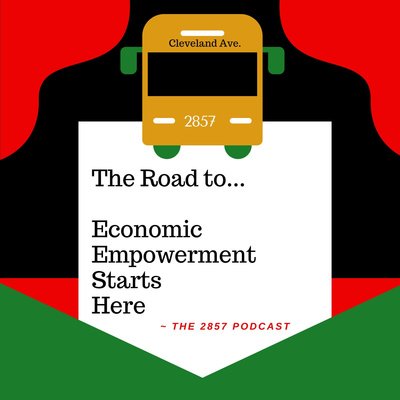 2857 Podcast
The 2857 Podcast is a new documentary series about entrepreneurial life and economic empowerment from the lens of two black business owners. We curate informational business podcasts to help guide you through your entrepreneurial journey, and provide nuanced conversations with top industry leaders, experts and emerging and established entrepreneurs from around the globe to share their unique insights on the full life business cycle from cradle to grave – and everything in between.
We strive to create, model and share an inclusive and inspirational platform for everyone.
2857 Mission Statement
The power of 2857 began on December 1, 1955 when Rosa Parks refused to "sit in the back of the bus". What began as a one-day boycott in Montgomery Alabama, catapulted into a 380-day protest, depriving the city of revenue from 70% of its patrons and disrupting the circular flow of the economy to the tune of tens of millions of dollars. This economic boycott stimulated a political dialogue about civil rights that resulted in the Supreme Court holding segregation unconstitutional.
This podcast is for both pupils and leaders of the economic empowerment movement. The hosts, Kimberlee and Dean, combine their decades of experience in the business, policy, legal and creative industries to lift the curtain on the challenges and rewards of entrepreneurship and dig deep on the tools needed to hone one's economic influence and cultivate self-determination in the deepest most meaningful way.
This is the 2857 podcast.